Do you feel safe?
With just an ounce of courage, when we lift our heads from the sand, we consider a life full of potential conflicts. But do not buy in to the culture of fear permeating our society. Perceiving, understanding and taking action against threats does not require you to be afraid. In fact, as the understanding of a threat increases, the fear associated with that threat dissipates.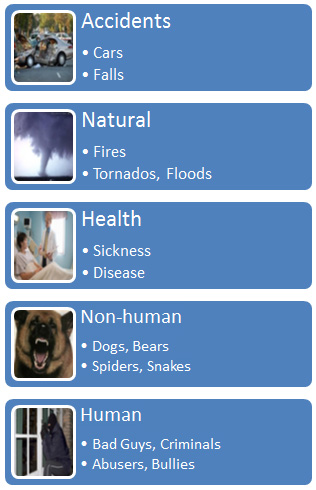 What if you could take simple actions to keep yourself safer?
How can you take more power and control over threats? Self-Protection.org can help you with this Empowerment Cycle.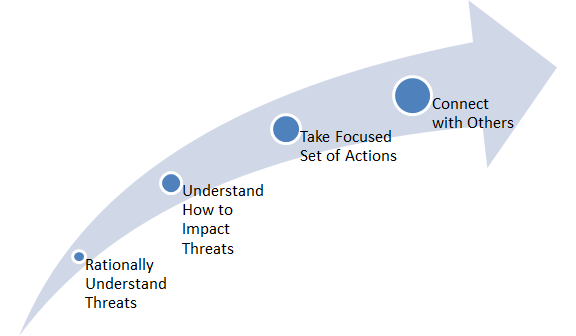 But, where do you start?
Each individual faces a unique set of dangers. For example:
Kids – Children are vulnerable to accidents in the home.

Teens – Car accidents are the #1 threat to driving-aged Teens.

Adults – Many in our society today face a growing number of health threats and too often are victims of physical attacks.

Seniors – Too many Seniors suffer from accidents such as falls as well as a growing number of health concerns.
See our Client Services for the growing network of ideas to help you stay safer.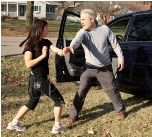 Think about it...
Steve Jobs famously said,
"Think Differently" and "Accept Uncertainty".
In the spirit of innovation that Jobs embodied, we challenge you to think differently about self-protection. Think of self-protection as creating possibilities for the future. And, accept the uncertainty that despite your efforts, bad things can happen. Or not…